The back story...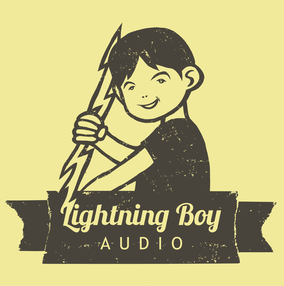 Designed and assembled in the USA. All-tube, point-to-point hand-wired audio paths. Made with some of the finest components on Earth. Toughness backed by our 5-year warranty. True American quality with a healthy dose of tone!
Lightning Boy Audio was established in 2011 with the goal of creating unique new vacuum tube powered designs that are truly high fidelity in nature, while also full of deeply rich tone. Classic pieces of studio equipment were the original inspiration for Lightning Boy's early concepts, but what came out of the lab was always a bit different, in an evolved-vintage kind of way. The Lightning Boy way is one that melds some of the best elements of old school tube circuit design with modern concepts and components that allow for pushing the boundaries of tone and noise performance. Sometimes the best components are the vintage ones and sometimes its the ultra-modern aeronautics or military grade stuff. LBA parts are not cheap and are definitely not easy to find, which is why we custom build many parts for our products.
Founder, Mike Congilosi II, is the sole designer of Lightning Boy Audio equipment and the man who hand-builds every Trinity system and Flux Bender. Jon Clarke has been brought on to produce Mike's FX pedal designs. Together the two men work tirelessly to produce enough inventory to have items on hand and ready to ship the moment you place an order. Returns are accepted for up to 30 days if you are not totally satisfied...
read more here
. All items to be shipped are professionally packaged and recording studio equipment is double boxed for added protection.
Manufacturing, testing, and R&D is conducted in the Lightning Boy Audio laboratory, which is in its own wing at Lightning Boy Audio. The LBA facility also houses
LBA Recording Studio
, which is full of unique 1-offs and products from our past and present. Lightning Boy Audio is located in the small rural village of North Collins, which is about a 45 minute drive South of Buffalo, NY, USA. If you're in the area and want to demo Lightning Boy Audio equipment in person, or if you would like a tour of the recording studio, email info@lbastudios.com to arrange a visit.